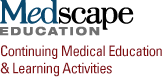 Lisa Nainggolan
July 14, 2011 (Gainesville, Florida) — Older patients with hypertension and coronary artery disease who use nonsteroidal anti-inflammatory drugs (NSAIDs) chronically for pain are at significantly increased risk of cardiovascular events, a new post hoc analysis from the International Verapamil-Trandolapril Study (INVEST) demonstrates [1]. The research is published in the July 2011 issue of the American Journal of Medicine.
"We found a significant increase in adverse cardiovascular outcomes, primary driven by an increase in cardiovascular mortality," lead author Dr Anthony A Bavry (University of Florida, Gainesville) told heartwire . "This is not the first study to show there is potential harm with these agents, but I think it further solidifies that concern."
He says the observational study, conducted within the hypertension trial INVEST, is particularly relevant to everyday practice because the patients included were typical of those seen in internal-medicine, geriatric, and cardiology clinics–they were older, with hypertension and clinically stable CAD.
Bavry and colleagues were not able to differentiate between NSAIDs in the study–most people were taking ibuprofen, naproxen, or celecoxib–and he says until further work is done, he considers the risks of NSAIDs "a class effect," and their use should be avoided wherever possible.
I try to get them to switch to an alternative agent, such as acetaminophen.
However, "Patients should not terminate these medicines on their own," he says. "They should have a discussion with their physician. When I see patients like these taking NSAIDs I will have an informed discussion with them and tell them there is evidence that these agents may be associated with harm. I try to get them to switch to an alternative agent, such as acetaminophen, or if that's not possible I at least try to get them to reduce the dose of NSAID or the frequency of dosing. But ultimately, it's up to them if this potential risk is worth taking depending upon the indication for their use."
Chronic NSAID Use More Than Doubles CV Mortality
Within the large cohort of more than 22 000 patients in INVEST, Bavry and colleagues identified patients who reported taking NSAIDs at every follow-up visit and termed them chronic users (n=882). Most often, patients were taking these agents for conditions such as rheumatoid arthritis, osteoarthritis, and lower back pain, Bavry said.
They compared the chronic NSAID users with those who only intermittently (n=7286) or never (n=14 408) used NSAIDs over an average of 2.7 years and adjusted the findings for potential confounders.
The primary outcome–a composite of all-cause death, nonfatal MI, or nonfatal stroke–occurred at a rate of 4.4 events per 100 patient-years in the chronic-NSAID group vs 3.7 events per 100 patient-years in the nonchronic group (adjusted hazard ratio 1.47; p=0.0003).
As noted by Bavry, the end point was primarily driven by a more than doubling in the risk of death from CV causes in the chronic-NSAID group compared with never or infrequent users (adjusted HR 2.26; p<0.0001).
The association did not appear to be due to elevated blood pressure, the researchers say, because chronic NSAID users actually had slightly lower on-treatment BP over the follow-up period.
They note that a recent American Geriatrics Society panel on the treatment of chronic pain in the elderly recommends acetaminophen as a first-line agent and suggests that nonselective NSAIDs or COX-2 inhibitors be used only with extreme caution. "Our findings support this recommendation," they state.
Bavry added: "We do need more studies to further characterize the risks of these agents, which are widely used and widely available, and perhaps the risks are underappreciated. We are working on the next level of studies to try to identify which are the most harmful agents."
Bavry has no disclosures. Disclosures for the coauthors are listed in the paper.
References
Bavry AA, Khaliq A, Gong Y, et al. Harmful effects of NSAIDs among patients with hypertension and coronary artery disease. Am J Med 2011; 124:614-620. Abstract
Originally posted 2011-07-15 09:25:09.