In This Issue:
Windy March Greetings!
Temperatures are still chilly and snow is still falling across much of the country, but not here in beautiful San Diego County! Our weather may be a bit windy and cool, but we really do still live in paradise, compared to most  other places!
March is, of course, the month of St. Patrick's day.
Here's something that may surprise you: People in the United States make a bigger deal of St. Patrick's day than in Ireland! While it is a national holiday in Ireland, St. Patrick's Day is more of a religious holiday there. In recent years the Irish have also used it to boost the country's tourism.
Meanwhile, back to reality: families everywhere are becoming more careful with their budgets and with every dollar that they spend. One way for Seniors to save money is to stay at home as long as possible before moving to a residential care setting. A Servant's Heart Care Solutions continues to offer the kind of care that keeps people in the comfort of their own homes for as long as possible, helping to make hard-earned dollars last longer.
With this issue of our newsletter we continue to offer the most recent in home care, elder care and aging news. We hope you enjoy this information in the spirit of camaraderie with which it was sent. As always, we thank you for your continued interest in A Servant's Heart Care Solutions.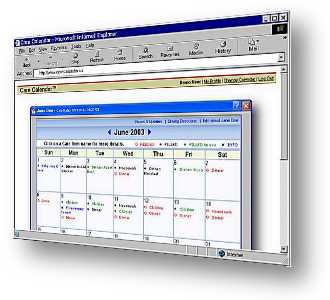 CareCalendar is a FREE, donor-supported web based system to organize meals and other help for families during a time of illness or life changing event, such as the birth of a baby or death of a family member.
CareCalendar can also be used for long term situations, including homebound and caregiver respite care needs.
Here at A Servant's Heart Care Solutions we have seen families of our clients make very effective use of CareCalendar to keep the family and friends up-to-date on the client's status. We think it's a great tool and we wanted to make more people aware of it by featuring it here!
Here's what it helps with:
See what needs are unfilled and sign yourself up for them.
Receive e-mail notifications: Get reminders about needs that you signed-up for and any unfilled needs for the day
Get maps and driving directions: Know how to get to the recipients location, turn by turn.
Access when convenient: CareCalendar is available around the clock. As long as you have access to the Internet, you can get to CareCalendar. No need to worry about interrupting the coordinator's day when you can easily look it up for yourself.
Read all about it by clicking here.
Coffee Intake Associated With Decreased Stroke Risk in Women
A new analysis of data from the Nurses' Health Study shows that long-term consumption of up to 4 or more cups of coffee per day was not associated with an increased risk for stroke and actually appeared to be protective against stroke in women who did not also smoke.
Among women who currently smoked, there appeared to be no effect of coffee intake, neither raising nor lowering stroke risk. No association was seen with other caffeinated drinks, including tea or soft drinks, and decaffeinated coffee still showed a trend toward a protective effect.
More information
Tips for Working With Home Care Companies
On a website called Senior Memos we noticed a great list of simple but effective tips
for managing the relationship between a care-giving agency and the family of the older loved ones receiving care.  One of the biggest insights was the importance of communicating with the agency and the caregiver.
The author writes:
This is the first time they've had a caregiver on a regular basis and they have learned a lot from their experience. One of the biggest insights was the importance of communicating with the agency and the caregiver.
My parents used an agency to provide them with their caregiver. They decided to use a service rather than hire someone themselves because they did not want any employer responsibilities such as taxes, unemployment, etc. Additionally, and more importantly they did not want to run the risk of any legal exposure.
The author provides six simple but very specific tips that will help any family that is receiving services from a home care company.
Read the complete list of suggestions here.
Originally posted 2009-03-01 10:25:06.